CLARK BUILDING TECHNOLOGIES offers expert sound masking solutions, creating the perfect balance of ambient noise to maximize efficiency and ensure privacy. Ideal for open spaces, private offices, and even executive suites, our sound masking solutions offer a range of benefits that enhance the quality of your workspace and improve productivity and collaboration.
What are the Benefits of Sound Masking?
Our sound masking systems generate a subtle, unobtrusive background noise that reduces the intelligibility of human speech.
This makes overheard conversations difficult to understand, thereby preserving confidentiality, particularly important in executive suites or areas where sensitive information is discussed.
By minimizing distraction from unwanted noise, sound masking systems create an environment that allows employees to concentrate better.
This increased focus leads to a significant boost in productivity.
Improved Employee
Well-being
A noise-controlled environment contributes to the well-being of your employees.
By reducing distractions and stress from loud or overheard conversations, employees can work in a more relaxed and comfortable environment.
Whether your workspace is an open-plan office or a suite of private offices, our sound masking services can be tailored to suit.
We work closely with you to understand the specific needs of your space and design an optimal solution.
Why Clark Building Technologies is your
best choice for sound masking solutions
Tailored Sound
Masking Solutions
We understand that every workspace is unique.
That's why we offer personalized consultations to understand your needs and design a sound masking system that's perfect for your environment.
Our experienced team ensures your sound masking system is installed seamlessly and professionally, with minimal disruption to your daily operations.
Our service doesn't stop after installation.
We offer continued support and maintenance for your sound masking system, ensuring it consistently delivers optimal performance.
Remember, we are always here to answer any other questions you might have. Feel free to reach out to our team at any time!
CLARK BUILDING TECHNOLOGIES is your partner in creating a workspace that supports productivity and privacy. Our sound masking services, tailored to meet your specific needs, are an investment in the comfort and efficiency of your employees.
Contact us today to discover the transformative benefits of our sound masking services. Let's create a workspace where your business can thrive.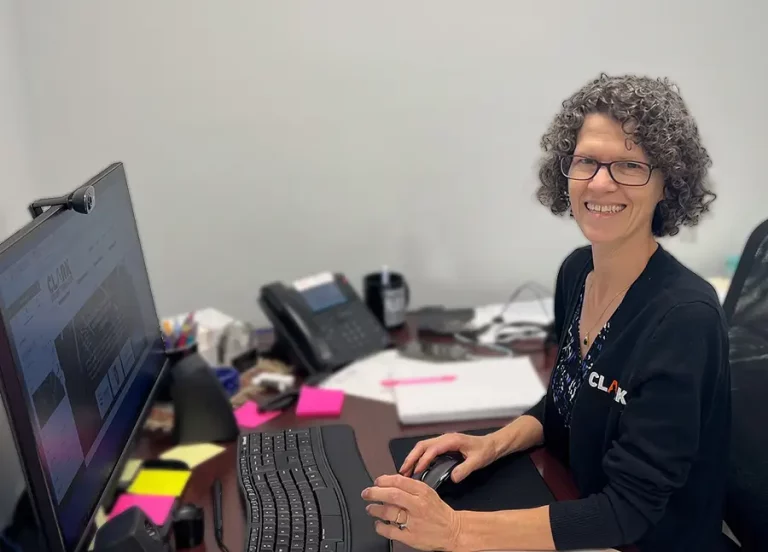 AT CLARK WE TAKE GREAT PRIDE
IN OUR MANY 5-STAR REVIEWS!
Customers all over the Baltimore-Washington Metropolitan area give Clark Building Technologies 5-Star Reviews!  Is it our Responsive service? Professional attitude? Friendly technicians? All of the above! CLARK was founded on a straightforward concept – Customer Service is our Highest Priority.
We provide white glove service to every customer every time, and you can see it in our reviews!
Don't just take our word for it, see what our clients say about Clark Building Technologies!

Tommy W
We recently hired Clark ...to install data cabling for a brand new 15,000sf office and it is the neatest/cleanest low voltage install we've ever seen. Their crew did a fantastic job and were extremely professional throughout the entire experience. We'll definitely be calling them for any future IT needs.

Justin Brady
I've been working with a few folks from Clark for almost 15 years for all my cabling needs. I've never used anyone else as the service they provide is excellent. I highly recommend them!

Anjel Scarborough
Always prompt and always knowledgeable. Clark does things right the first time!