As a rapidly growing company, CLARK is on the search for friendly, responsive, and knowledgeable individuals to join our team. If you are motivated and passionate about customer service, and would like to start or continue a career in cabling or building technologies, we would love to have you on board!
At CLARK, we believe that customer service is king. Our culture revolves around providing the best service to our many different types of clients. We value individuals that not only perform their job, but those that go the extra mile to make our clients happy. White-glove service is our name, and there is no better feeling than working with a team that values our mission.  Whether you are starting out or continuing a career in Cabling or Building Technologies, we are seeking talented team players.
We love having our employees grow with our company, so we offer many entry-level positions at all times. Options include internships and administrative work, but we also love to train new hires in the work of IT Support and Cabling. All full-time positions are offered benefits such as PTO, insurance, and a 401K plan. Apply below with your resume to get started!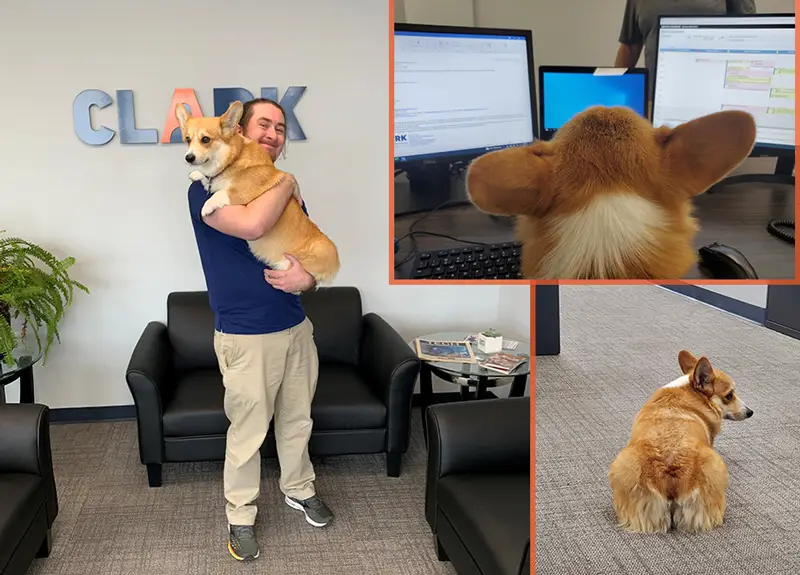 Apply for your new career in two easy steps!
1. Click on a tab to view our open positions!
2. Complete the form and click Send!
AT CLARK WE TAKE GREAT PRIDE
IN OUR MANY 5-STAR REVIEWS!
Customers all over the Baltimore-Washington Metropolitan area give Clark Building Technologies 5-Star Reviews!  Is it our Responsive service? Professional attitude? Friendly technicians? All of the above! CLARK was founded on a straightforward concept – Customer Service is our Highest Priority.
We provide white glove service to every customer every time, and you can see it in our reviews!
Don't just take our word for it, see what our clients say about Clark Building Technologies!

Tommy W
We recently hired Clark ...to install data cabling for a brand new 15,000sf office and it is the neatest/cleanest low voltage install we've ever seen. Their crew did a fantastic job and were extremely professional throughout the entire experience. We'll definitely be calling them for any future IT needs.

Justin Brady
I've been working with a few folks from Clark for almost 15 years for all my cabling needs. I've never used anyone else as the service they provide is excellent. I highly recommend them!

Anjel Scarborough
Always prompt and always knowledgeable. Clark does things right the first time!