Conference Room Buildouts
Conference Room Buildouts
At CLARK BUILDING TECHNOLOGIES, we specialize in building out a range of meeting spaces. We've designed and installed hundreds of conference rooms of all shapes and sizes to meet our client's needs. Enhance your productivity with solutions that include advanced audio setups, visual communication displays, meeting platform integration, and more.
We create sophisticated board rooms equipped with large flat-screen TVs or smartboards mounted professionally to the walls.
These screens will be the focal point for presenting crucial data and facilitating discussions during high-level meetings.
Larger spaces like conference rooms often require a more advanced audio setup.
We provide both wired and wireless microphone systems to ensure clear communication during group discussions.
We also install state-of-the-art speaker systems for optimal audio playback.
For smaller, more collaborative spaces, we offer comprehensive setup services including TV or smartboard installations, microphone setups, and easy-to-use controllers for Teams or Zoom integration.
We ensure these rooms are optimized for team collaboration and brainstorming.
In these personal spaces, we focus on integrating seamless technology that facilitates remote meetings and presentations.
From mounting screens to setting up personalized controllers for various meeting platforms, we ensure convenience and efficiency for busy executives.
No matter the type of room
our services include:
TV/Smartboard
Installation
We professionally mount high-quality TVs or smartboards to enhance visual communication and presentations in your space.
We install wired and wireless microphones and speaker systems to ensure crystal clear audio, irrespective of the room size.
Meeting Platform
Integration
We set up intuitive controllers for easy navigation between various platforms like Teams or Zoom, facilitating seamless virtual meetings.
Additional Technology
Installation
Depending on the room's purpose, we install other tech that aids in managing meetings or collaboration, such as conference cameras, room schedulers, or wireless presentation systems.
Highest quality solutions
tailored to your needs
At CLARK BUILDING TECHNOLOGIES, our commitment lies in providing high-quality, reliable, and cost-effective conference room buildout services, tailored to your unique needs. With years of experience serving clients across various sectors, we're the trusted choice for creating modern, efficient spaces that enhance collaboration and communication.
Contact us today to learn how our services can transform your meeting spaces.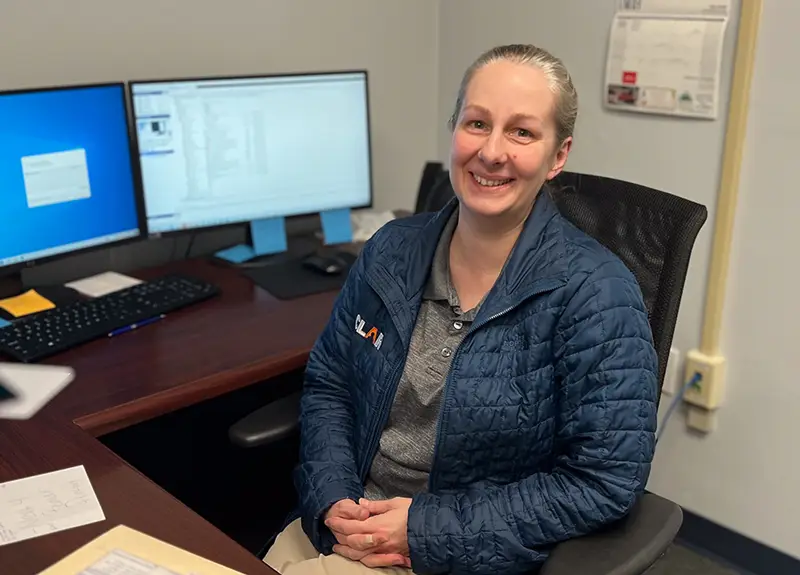 AT CLARK WE TAKE GREAT PRIDE
IN OUR MANY 5-STAR REVIEWS!
Customers all over the Baltimore-Washington Metropolitan area give Clark Building Technologies 5-Star Reviews!  Is it our Responsive service? Professional attitude? Friendly technicians? All of the above! CLARK was founded on a straightforward concept – Customer Service is our Highest Priority.
We provide white glove service to every customer every time, and you can see it in our reviews!
Don't just take our word for it, see what our clients say about Clark Building Technologies!

Tommy W
We recently hired Clark ...to install data cabling for a brand new 15,000sf office and it is the neatest/cleanest low voltage install we've ever seen. Their crew did a fantastic job and were extremely professional throughout the entire experience. We'll definitely be calling them for any future IT needs.

Justin Brady
I've been working with a few folks from Clark for almost 15 years for all my cabling needs. I've never used anyone else as the service they provide is excellent. I highly recommend them!

Anjel Scarborough
Always prompt and always knowledgeable. Clark does things right the first time!