At CLARK BUILDING TECHNOLOGIES, our experienced technicians and engineers can help you design, bid, and build a customized cabling and technology solution that meets all your requirements. We pride ourselves on providing comprehensive construction services for a diverse range of clients and their specific needs. From educational institutions to government bodies and major corporations, our mission is to translate each unique vision into a practical, detailed plan.
premier design-bid-build services
Our experienced and dedicated team of professionals collaborates with you to create a high-level design blueprint.
We work with precision to bring together the project's scope, estimated costs, and initial design elements.
This ensures that all potential contractors have a comprehensive understanding of your project before it goes out to bid.
Detailed Bid
Documentation
Once the preliminary design is complete, we craft detailed bid documents that encapsulate the final designs and the statement of work.
These documents serve as a roadmap for contractors, guiding them to align their proposals with your vision, facilitating accurate and competitive bids.
Once the bidding is complete and a contractor is selected, we don't stop there.
CLARK BUILDING TECHNOLOGIES continues to work with you and your chosen contractor to ensure that your project is built to the highest standards, adhering closely to the agreed-upon plans.
Choose us for experienced design
and professional results
Our dedicated team at CLARK BUILDING TECHNOLOGIES brings years of experience in planning, designing, and overseeing construction projects for clients across various sectors. We ensure transparency and precision in every step of our Design-Bid-Build process, providing high-quality, reliable, and cost-effective solutions that cater to the unique needs of your industry.
Contact us today to learn more about how our Design-Bid-Build services can streamline your next construction project and turn your vision into reality.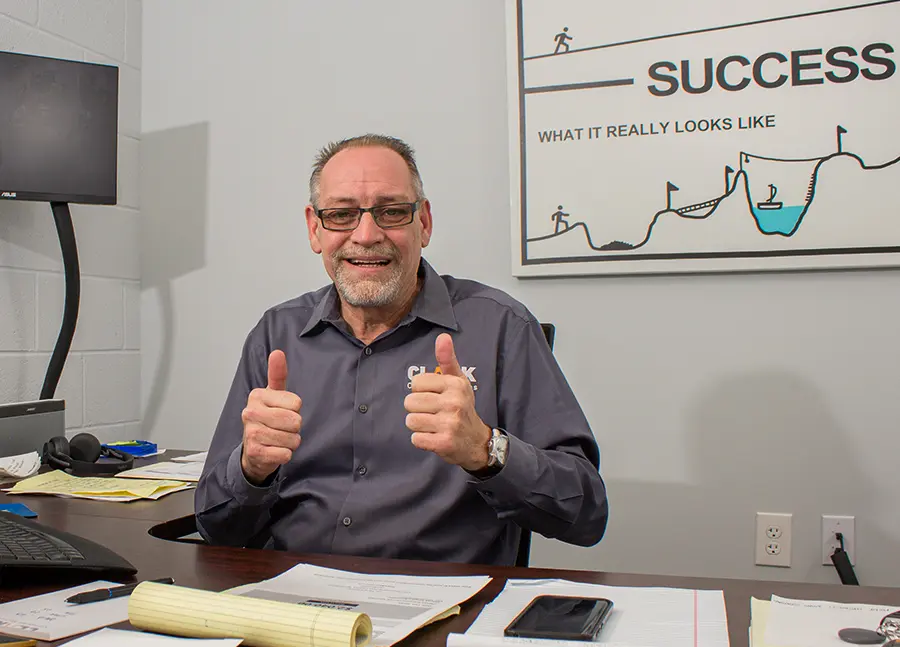 AT CLARK WE TAKE GREAT PRIDE
IN OUR MANY 5-STAR REVIEWS!
Customers all over the Baltimore-Washington Metropolitan area give Clark Building Technologies 5-Star Reviews!  Is it our Responsive service? Professional attitude? Friendly technicians? All of the above! CLARK was founded on a straightforward concept – Customer Service is our Highest Priority.
We provide white glove service to every customer every time, and you can see it in our reviews!
Don't just take our word for it, see what our clients say about Clark Building Technologies!

Tommy W
We recently hired Clark ...to install data cabling for a brand new 15,000sf office and it is the neatest/cleanest low voltage install we've ever seen. Their crew did a fantastic job and were extremely professional throughout the entire experience. We'll definitely be calling them for any future IT needs.

Justin Brady
I've been working with a few folks from Clark for almost 15 years for all my cabling needs. I've never used anyone else as the service they provide is excellent. I highly recommend them!

Anjel Scarborough
Always prompt and always knowledgeable. Clark does things right the first time!