Office Technology Move Services
Office Technology Move Services
Transitioning to a new office space can be a daunting task, especially when it involves the safe and efficient relocation of sensitive technology equipment. At CLARK BUILDING TECHNOLOGIES, we offer meticulous office technology move services and up-front planning to help you navigate this process with ease. Whether you represent an educational institution, a government body, or a major corporation, we handle all the complexities of your technology relocation, from careful planning to efficient implementation.
Comprehensive Office Technology
Moving and Planning Services
Our process begins with comprehensive upfront planning.
We work closely with you, the moving company, technology providers, property managers, and all other parties involved.
This collaborative approach allows us to fully understand the scope of what needs to be moved, ensuring a smooth transition to your new office.
With a clear plan in place, we proceed to safely dismount your technology equipment – from server rooms and IT closets to access points and phone systems, as well as conference room gear such as TVs and computers.
Our team ensures each item is packed securely for transport.
In coordination with your moving company, we relocate your packed equipment to the new location.
Upon arrival, we undertake the careful remounting of each piece, setting everything up to suit the new space's layout and your specific needs.
Post-installation, our commitment continues.
We carry out thorough testing on each piece of equipment to ensure optimal operation in its new environment.
Phone and Internet
Service Setup
Establishing new internet and phone services is a key part of any office move.
We take on this responsibility, coordinating with service providers to ensure you're quickly back online with minimal disruption.
Successful relocation involves many moving pieces.
We work alongside your moving company, and other parties involved, to ensure seamless coordination and a stress-free transition to your new location.
Move your office technology with confidence
With years of experience serving clients across various sectors, CLARK BUILDING TECHNOLOGIES is your trusted partner for meticulous planning and efficient technology relocation. We are committed to delivering high-quality, cost-effective solutions, tailored to your unique needs.
Contact us today to discover how our technology planning and moving services can simplify your next office move, letting you concentrate on what you do best – running your business.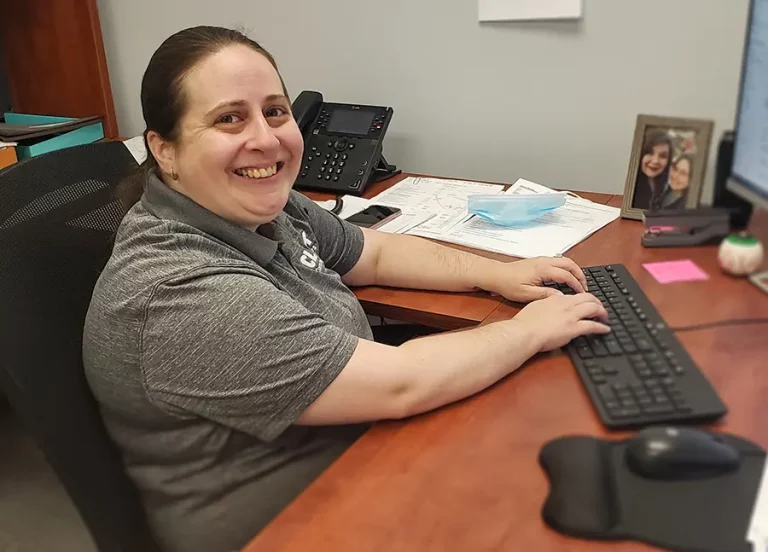 AT CLARK WE TAKE GREAT PRIDE
IN OUR MANY 5-STAR REVIEWS!
Customers all over the Baltimore-Washington Metropolitan area give Clark Building Technologies 5-Star Reviews!  Is it our Responsive service? Professional attitude? Friendly technicians? All of the above! CLARK was founded on a straightforward concept – Customer Service is our Highest Priority.
We provide white glove service to every customer every time, and you can see it in our reviews!
Don't just take our word for it, see what our clients say about Clark Building Technologies!

Tommy W
We recently hired Clark ...to install data cabling for a brand new 15,000sf office and it is the neatest/cleanest low voltage install we've ever seen. Their crew did a fantastic job and were extremely professional throughout the entire experience. We'll definitely be calling them for any future IT needs.

Justin Brady
I've been working with a few folks from Clark for almost 15 years for all my cabling needs. I've never used anyone else as the service they provide is excellent. I highly recommend them!

Anjel Scarborough
Always prompt and always knowledgeable. Clark does things right the first time!